Are you a parent who wants to make sure your child is ready for school without pushing early academics, worksheets and other activities that you know aren't age appropriate?


Are you a teacher wanting to teach your kids skills through play, in a world pushing for more workbooks and formal activities?


Then keep reading...
↓ ↓ ↓
You are not alone and you are doing the right thing.
◊

Young children learn through play. They learn all the academic skills they need just by engaging in regular play.



◊

They need to build foundational skills such as phonological awareness, visual perception, problem-solving, listening comprehension, pencil control, spatial sense, attention span, and lots more.



◊

They need to develop creativity, emotional intelligence and social skills too.



◊

Learning to read and write depends on building many pre-reading and pre-writing skills through real, hands-on activities, not merely by memorizing and tracing letters and numbers.



So how do you ensure your child is learning all the necessary school-readiness skills when you barely have time to prepare dinner at night?


How do you work all the learning areas into your teaching schedule with so much already on your plate?
What you need is an easy system to follow. An overview of everything a child needs to learn, in a nutshell, so you can implement it easily, without needing to research, think of ideas and wonder if you're doing enough.


Introducing the:


Teach Your Preschooler Bundle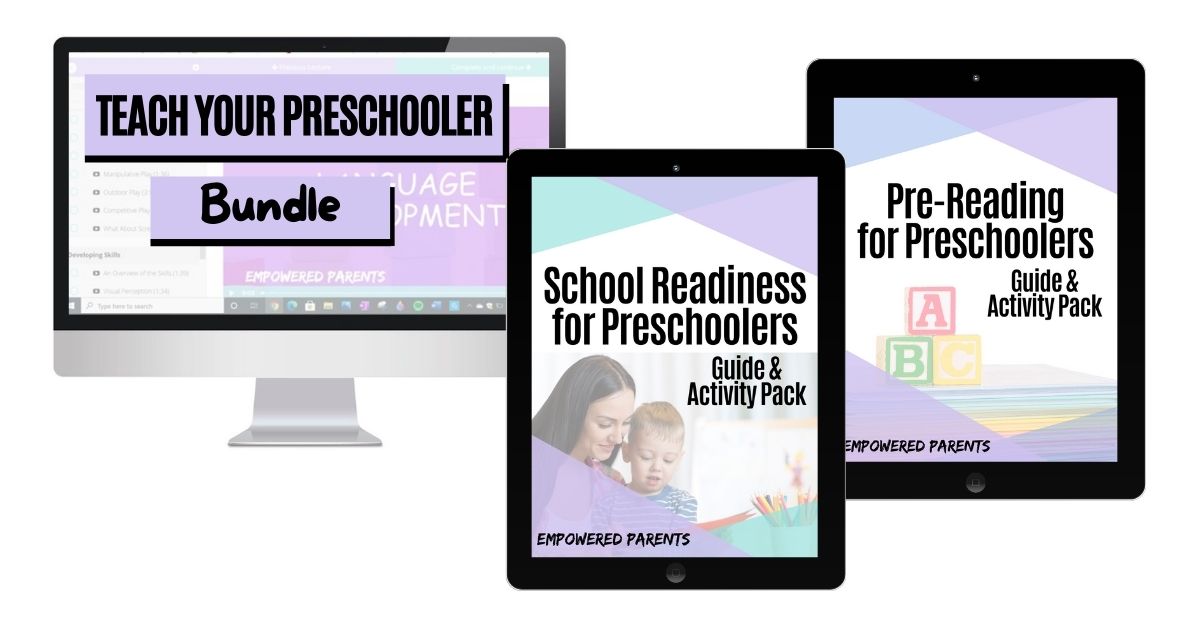 The Teach Your Preschooler Bundle is a set of simple activity packs, guides and video lessons that will help you confidently prepare your 3 to 5-year-old for school and develop important pre-reading skills with a completely play-based approach.
See what other parents have said about the bundle: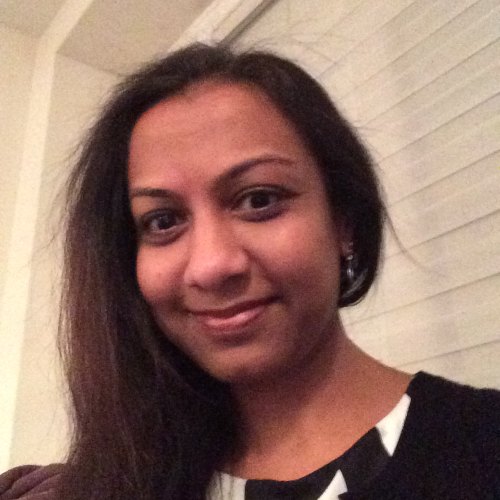 "I am thankful that I found this amazing resource right on time."
"The Prereading and School Readiness guide and activity packs for preschoolers are what every mom should have to get their child ready for kindergarten. I am thankful that I found this amazing resource right on time. This resource is full of fun, low prep (you don't need to buy anything!), engaging activities that you can do while you are cooking or eating dinner. I highly recommend this easy to implement guide for moms who want to stimulate their little one's brain and get them ready for school."
Pranali Patel - Ontario, Canada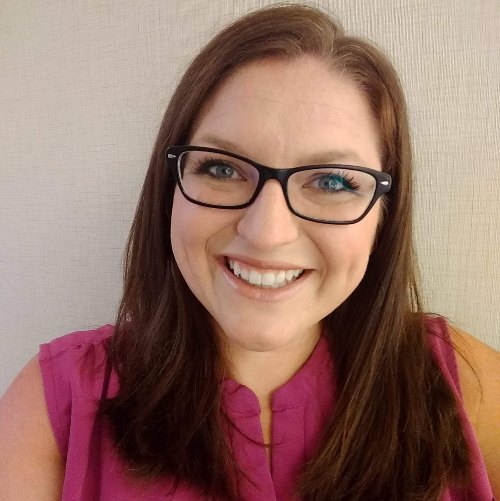 "Learning to read and succeeding in school goes so far beyond learning the letters."
"The Prereading and School Readiness Guide and Activity Packs for Preschoolers contain everything your child's kindergarten teacher wishes parents knew about early learning! Learning to read and succeeding in school goes so far beyond learning the letters. This resource gives so many fun, engaging, and (mercifully) low prep activities to stimulate your child's mind and get them ready for school in the ways that really matter."
Jaymi Torrez, Teacher & Parenting Blogger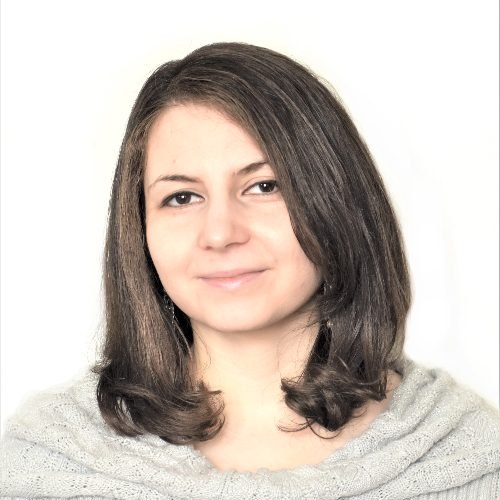 "I can finally stop feeling overwhelmed and not knowing where to start."
"This is the EXACT resource I was trying to find for my 4-year-old daughter who we are teaching at home for preschool. I can finally stop feeling overwhelmed and not knowing where to start with what we need to teach her. After reading one of the guides, I realized this is a much better method than how I was previously trying to teach her, as I tend to overcomplicate things. These guides and activities are easy to follow with simple suggestions, and the activities don't take more than a few minutes each to do. So far my daughter has loved the fun activities we've tried from here, and she gets excited when we do them together."
Ellie Walker - Buffalo, NY
WHAT'S INSIDE THE TEACH YOUR PRESCHOOLER BUNDLE?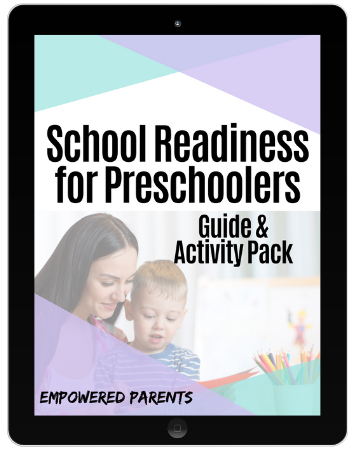 SECTION # 1
School Readiness for Preschoolers
Guide & Activity Pack
The pack contains:
An info guide explaining what your child needs to learn before starting school
Five printable activity packs filled with ideas of games, simple crafts and other activities
Take a look inside the School Readiness pack:
The Guides (Read them off any device)
The Printable Activity Packs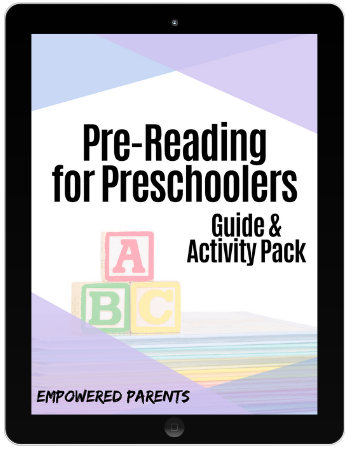 SECTION # 2
Pre-Reading for Preschoolers
Guide & Activity Pack
The pack contains:
An info guide that explains how children learn to read and why it is vital to develop pre-reading skills before learning to read formally
Printable activity pack & Phonological awareness pack
Take a look inside the Pre-Reading pack:
The Guide (Read it off any device)
The Printable Activity Packs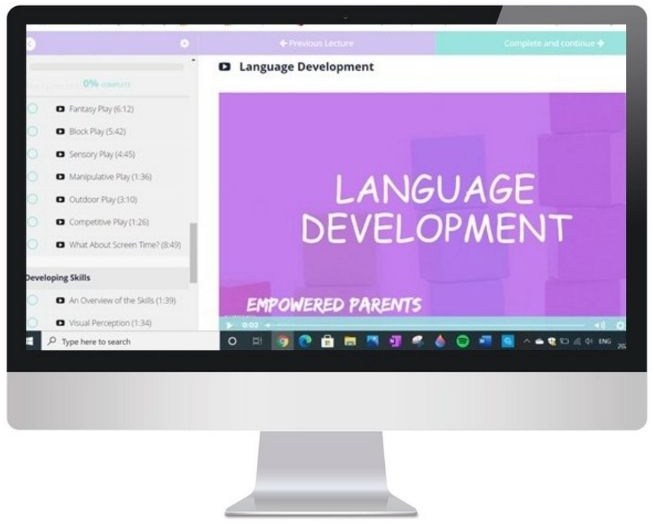 SECTION # 3
Video Lessons


This section contains video lessons explaining:
How to build your child's pre-reading, pre-writing and pre-mathematical skills through play
The five most important types of activities for preschoolers
The types of play necessary for healthy development
Important school-readiness skills and how to develop them
An overview of the video lessons: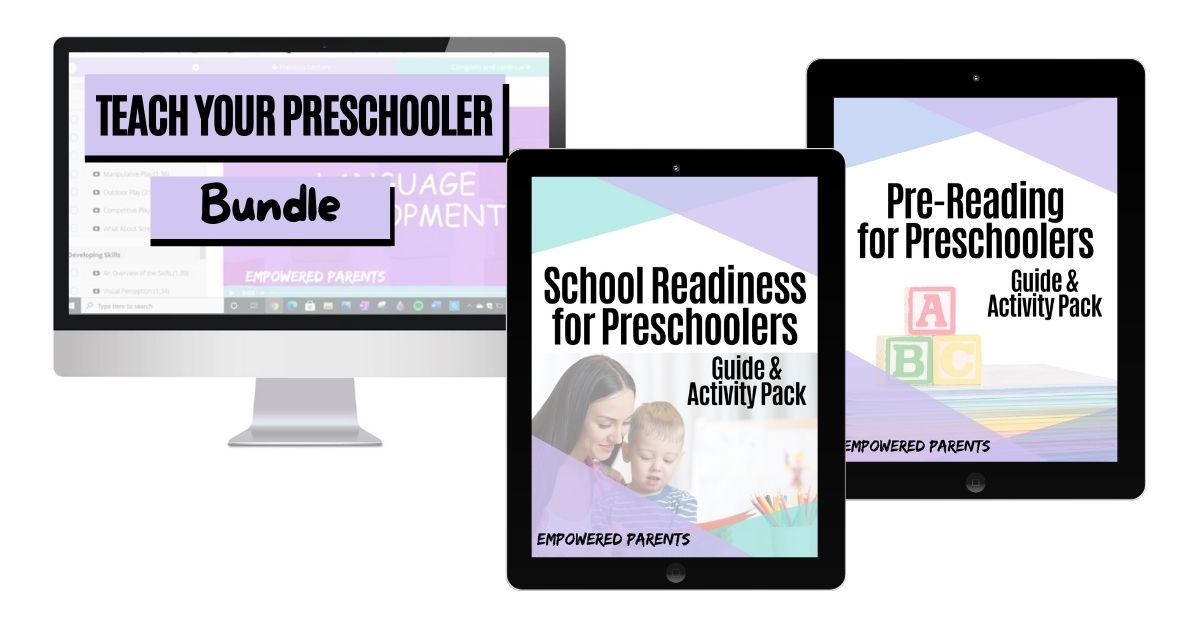 Start Teaching Your Preschooler Today!
With the Teach Your Preschooler Bundle, you finally can!
Teach Your Preschooler is NOT just another set of boring flashcards, worksheets and traceables.
Teach Your Preschooler is NOT a structured, rigid program (that you'll ultimately end up giving up on).
Teach Your Preschooler is NOT filled with complicated crafts or "lessons" your child will start to dread after a few days.
"What better gift can you offer a child than the love of learning? This is a gift that lasts a lifetime!"
"I have been reviewing the guides and am very impressed with both the quality and quantity of materials included. I held a teaching certificate for many years and was also the associate director of a church pre-school for some time as well.
Further, as a mother of five and Nana to 14, I have had a great deal of exposure to preschoolers as well as learning theories. I am confident in stating that this is one of the most complete sets of guidelines I have ever examined.
Having lived in several states (TN, MA, MN, PA) we have seen a difference in school systems but this product would well prepare children for any of them.
I highly recommend these guides to any parent or grandparent who wants their little ones to get off on the right foot at school. What better gift can you offer a child than the love of learning? This is a gift that lasts a lifetime!"
Susan Potts Sloan, aka NanaMother (Tennessee, US)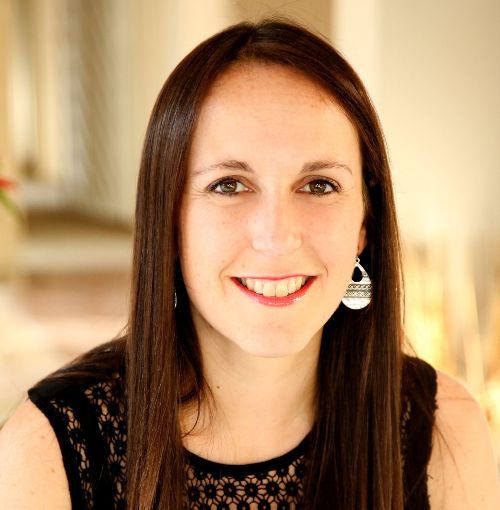 Hi, I'm Tanja McIlroy
I'm a former early childhood educator with a background in curriculum development and teaching preschoolers as well as children in the early grades.
This gives me a unique perspective from both sides as I know what children should learn in preschool in order to be successful as they enter formal learning.
I created the Teach Your Preschooler Bundle to give parents and teachers a comprehensive resource to be able to make sure their children are ready for school, whether they are teaching preschool, homeschooling or supplementing what their kids learn at school.
My passion is spreading the message of play and encouraging parents to give their kids the gift of childhood.
"I have bought "Preschool packs" in the past. If you can only buy one learning tool for your child I highly recommend it be this one. The quality and the information in these are bar none the best I have seen."
"This pack is amazing. I run a small in home daycare and try to implement play based learning and getting kids ready to go into school when they leave here.
There are so many activities and ideas and the kids love them all. They are easy and affordable, mostly with things you all ready have. I have bought "Preschool packs" in the past that have been way more expensive then this one and haven't had near as much information as this one has. If you can only buy one learning tool for your child I highly recommend it be this one. The quality and the information in these are bar none the best I have seen all in one place. This has made planning our day so much easier. I love having all the songs and rhymes in one place so I can just pick and go without having to spend extra time on the internet looking for new ones to use that week.
The "School Readiness Checklist" and the " Pre Reading Checklist" have everything on them that a child should know before starting school. I made a copy for each child and put them in the back of their journals so I know where they are with their skills and what they need to learn and work on.
I 1000% recommend these guides to all parents, care givers and daycare providers that are wanting to give their kids a good foundation for starting school. You are not going to find this kind of value and this much information anywhere else for this price and all in one place."
Connie Watkins (Lewis, Colorado)
Worried that you won't have time to use this bundle?
This bundle was created for busy parents and teachers.
Because it is not a rigid program, you can use it in a way that suits your lifestyle.
Only have 10 minutes and you want to do something fun? No problem. There are tons of quick activities and games you can play in the car, while preparing dinner or wherever you are.
Teaching your child at home and want to find lots of stimulating activities to do on a daily basis? Easy. Pick a few and plan a flexible timetable in advance, offer choices or better yet, follow your child's direction and pick ideas based on interests as they come up in play.
Whatever you do, don't be rigid or turn the activities into must-do chores or you will no longer be playing, and the real learning will be lost.
Don't be surprised if you land up with more time!


When you give a child lots of freedom to be creative in their own activities and steer their play in their own direction, they tend to find it easier to occupy their time than children who rely on adult guidance or screens to fill their time.
Don't be surprised if the quality time you spend playing together results in your child also playing independently more often and getting creative when "bored".
Want to try the bundle at no risk?
How to purchase the bundle:
Choose if you'd prefer to make a once-off payment of $97 or 2 payments of $49 permonth.
Clcik on the button and you'll be taken to the secure checkout page where you can choose to pay via PayPal or credit card.
As soon as you make the payment you'll receive an email giving you instant access to your guides, printables and video lessons.
Ready to tackle play with seriousness? Take this amazing journey with your child today.
FREQUENTLY ASKED QUESTIONS
What age is the bundle suitable for?
The activities in this bundle are most suited to children aged 3 to 5/6 years. Many activities can be simplified for toddlers from 2
What if my child is already going to preschool?
Children do not stop learning when they get home from school and in early childhood, a parent is a child's primary educator, regardless of what school they attend.
These guides are for all parents who want to stimulate their child's development and get ready for formal schooling with a play-based learning approach.
Is it suitable for home-schooled children?
Absolutely! It is comprehensive enough to be used on its own for a parent who is homeschooling their child.
Is this a structured programme?
This product is not suitable for parents looking for a rigid, structured, formal program with a timetable of activities to carry out on set days.
It is for parents who want easy learning ideas they can fit into their free time, when their children are receptive and willing, with little prep and stress.
How much time does it take to do the activities in the bundle?
You are fully in control of how much time you are willing to spend on the activities. Many can take as little as 5 to 10 minutes, or much longer if you have the time. In a class, the activities will naturally take much longer.
How much time does it take to prep the activities in the bundle?
The activities are mostly no-prep, a few are very-low prep and a few, like baking, will have a bit more commitment and time involved. There are no complicated crafts with multiple steps to follow.
Is there a supply list?
The supply list is 'whatever you currently have in your house'. Use what you have and improvise the rest. Try if possible to keep regular supplies such as finger paint, chalk, craft glue, flour, etc.
Next time you are out buying toys, skip the battery-operated ones and opt for educational toys to add to your activities - wooden blocks, sturdy puzzles, beanbags, pegboards, threading and lacing toys, etc.
Can I do these activities with my toddler?
Many of the activities may be simplified and adapted for toddlers (over 2 years) and a number of them are already suitable for toddlers and preschoolers.
Is this suitable for children with learning difficulties or special needs?
While children with learning difficulties or special needs will derive great benefit from these play-based, hands-on activities, this product was not created as a comprehensive special-needs guide and may need to be supplemented based on a child's individual needs.
I am a teacher/ therapist. Is this suitable for me?
Many teachers and therapists have purchased this product to use with their students and have found it useful and comprehensive (although it is not intended to replace therapy).
This bundle is very popular with educators because of the strong play-based approach and comprehensive range of skills it covers.
Grandparents love it too!
How will I receive this product?
This is a digital product. You'll receive a link by email to access your materials and watch the video lessons. The guides may be saved as PDF files.
Do I need to print the guides?
It is not necessary to print the info guides, unless you wish to.
The activity guides and bonus checklists should be printed to use as an easy reference.
How do I make payment?
Secure payment can be made via credit card on the checkout page.
Is there a guarantee?
While I fully expect you'll thoroughly enjoy using these guides to work on your child's school readiness and pre-reading skills, I've got you covered with a 30-day hassle-free money-back guarantee just in case you don't feel satisfied with your purchase.
Want to hear from more parents who are using the Teach Your Preschooler Bundle?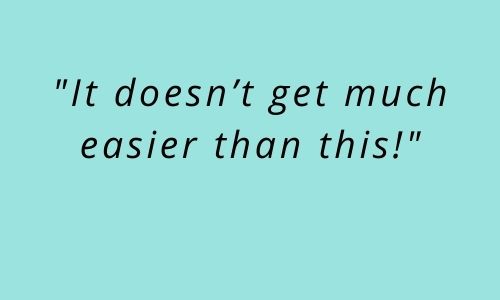 "It doesn't get much easier than this! This guide has simple activities that you can do right now with your preschooler! You don't need to go out and buy a bunch of supplies or do a bunch of prep work. This is full of games and activities that you can do with your preschooler that are so easy to implement and that help them learn!"
Amy Motroni (Sacramento, CA)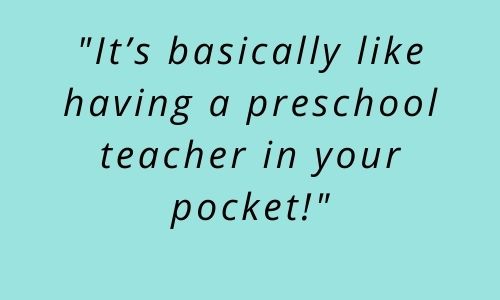 "What I love about these guides is that they break down all the information you need to know about what and how children learn. The activities are fun and age-appropriate and the guides are jam-packed with ideas. It's basically like having a preschool teacher in your pocket! If your child is staying home or going to school, this information is invaluable to you and your family. These guides are easy to use and understand."
Amy Kay (Johannesburg, SA)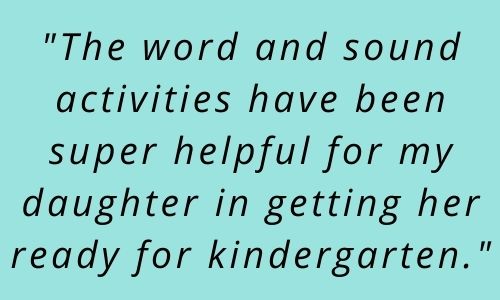 "As a mom and teacher, this is a wonderful resource for pre-reading activities for little ones! Tanja gives a background on how children learn to read and the skills they need. Then she gives specific activities to help children master these skills. The word and sound activities have been super helpful for my daughter in getting her ready for kindergarten. She also loves the rhymes and songs! If you have a little one and need some great extension activities or would like to build up those pre-reading skills, this is a great resource."
Eileen Khan (Pennsylvania)
"I highly recommend Tanja's School Readiness and Pre Reading Guides to all parents! The guides are comprehensive, well formulated and easy to apply daily! They give you great understanding and insight into all the different fields children develop and then loads of activities you can do with them. With these guides you will always be able to stimulate your child in a way that is fun for both you and your child."
Juli Morris (South Africa)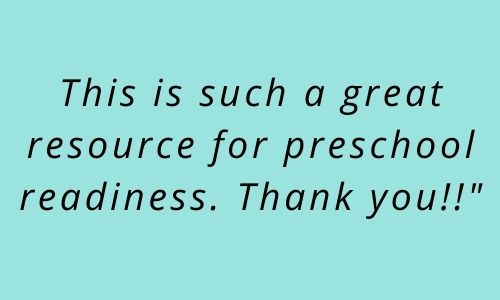 "Your preschool readiness packets are so useful and informative! They're very comprehensive and include everything my little one needs to know to be ready for preschool. I love all the printable checklists of activities. They're great to have on hand as a stay-at-home mom, especially when I'm running low on ideas for activities to keep my 3 year old busy. He has enjoyed all the activities we've tried so far – the rhymes and songs are his favorites! This is such a great resource for preschool readiness. Thank you!!"
Nicole Malyutin, semicrunchysahm.com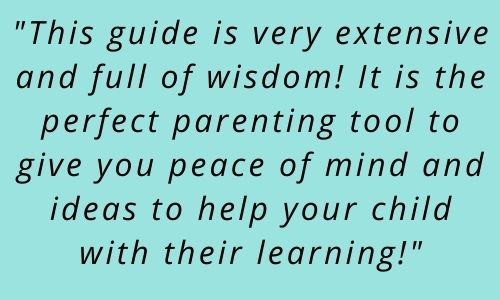 "We have been spending time doing learning activities for my 3 year old for some time now. When I got the school readiness guide and pre- reading guide for preschoolers I was finally able to see where my toddler needed to be. This guide is very extensive and full of wisdom! It helped give me a goal and purpose to work toward in teaching my son. I loved learning more about educational activities to do to help prepare my son for school. It is the perfect parenting tool to give you peace of mind and ideas to help your child with their learning!"
Morgan Price, graceforthismoment.com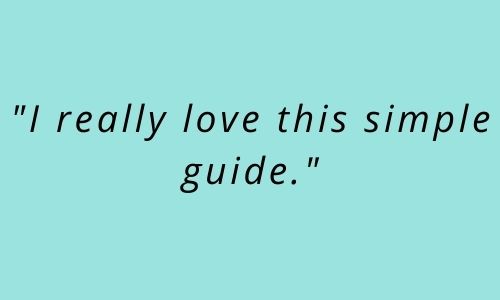 "As the mother of two preschoolers (ages 3 and 5), I want to make sure our daily activities will prepare them to succeed in school right from the start. I really love this simple guide, which not only gave me clear checklists to help assess their development, but also provided concrete suggestions for how to incorporate preschool learning into things as simple as making morning pancakes together."
Ashley Adamant (Vermont)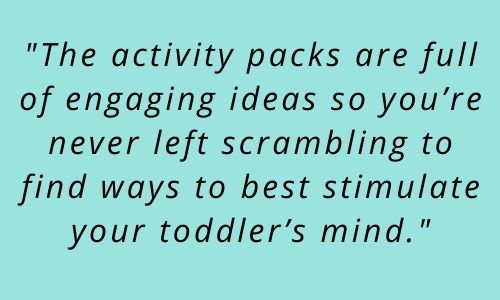 "These guides will help caregivers understand the importance of building a strong foundation before toddlers begin a formal education. Without a degree in child development, caregivers will be able to use regular, day-to-day activities and household items as stepping stones to help toddlers succeed at more advanced concepts in the future. 
To implement the "lessons", the activity packs are full of engaging ideas so you're never left scrambling to find ways to best stimulate your toddler's mind."
Patty Kraikittikun-Phuong, The PKP Way
"Believe me, after reading this guide I understood where I lacked and immediately took action."
"This is a wonderful course I came across this year. I am homeschooling my 5 year old daughter for the past two years. Buying a number of books, involving her in many activities, and making sure for her playtime. I tried finding out what else I can do for her in order to prepare her for preschool. In India, kids start their preschool at a very early age. But after moving to the US it was important for me to help my daughter in her learnings. 
Tanja's course helped me to find out all the areas I was missing out on. A comprehensive list of areas you should work on and a list of activities are one of the BEST features you will get in her course.
"Pre-reading for preschoolers" emphasizes how children should learn reading. How to motivate them, how to start reading to them, what to take care of while reading to little ones, and activities to expose them to each area. Believe me, after reading this guide I understood where I lacked and immediately took action. This is really an amazing read with all kinds of activities for reference.
"School readiness for preschoolers" focuses mainly on what are the skills children should be learning in their early years. I can vouch for this as really noticed the difference between my two kids, the elder one was sent early in school, and the second one is still at home. I personally believe that it is the parents' responsibility to make sure kids are growing in a healthy environment and learning every day. And with this guide, it is proved. Physical & cognitive skills are divided into 10 areas which are explained further in detail. You might be knowing some of them but minor details are ignored often.
All in all, I loved both the guides as they really helped where I was lacking while homeschooling my daughter. Next year she is joining preschool and I am really happy to know the pointers to take care of before sending her. This is a wonderful guide for all parents who are ready to send their kids to school.
Bhawana Singh, code2cook.com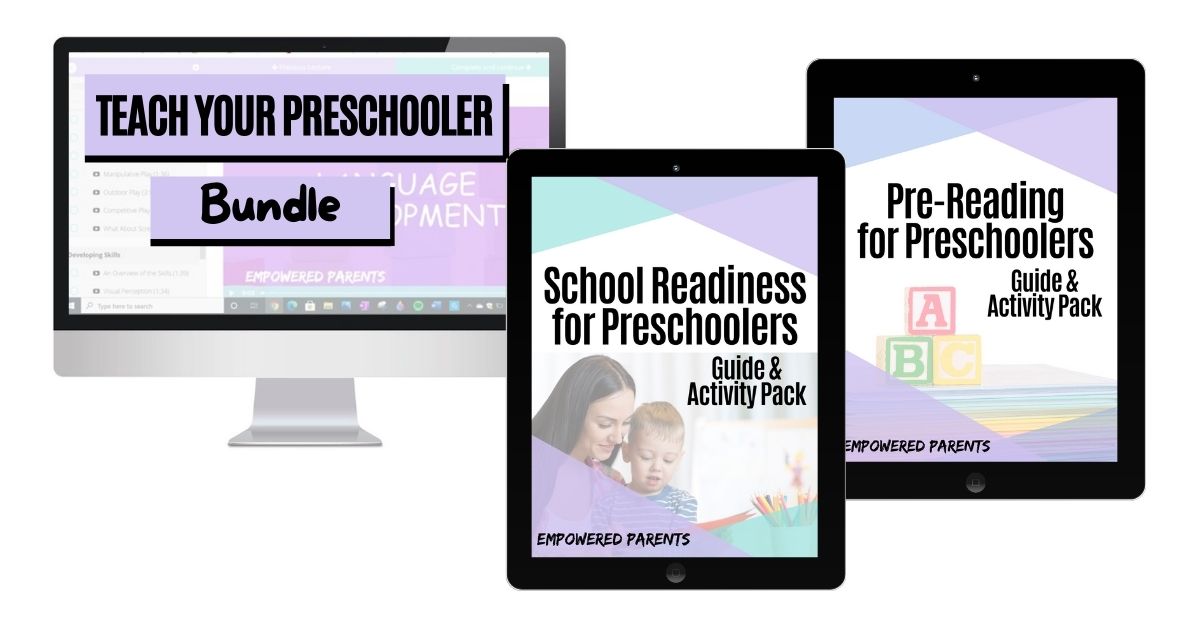 Get your copy of the Teach Your Preschooler Bundle now!
There is no need to spend hundreds of dollars on fancy school readiness products and programmes.
This affordable bundle is all you will ever need to get your little one ready for school and success.