Learning Through Play: 10 Minutes a Day
If you want to prioritize playing with your child but you're constantly busy, overwhelmed, juggling, and don't feel you have the energy to plan activities, then keep scrolling…
↓ ↓ ↓
You need to know that it's not your fault. 
You keep hearing that play is so important for learning, but somehow "play" is nowadays portrayed as doing complicated, multi-step crafts and projects with long lists of supplies you know you'll never get around to buying.
On the rare occasion you find the time to set up the world's most complex activity, you wonder why your child won't cooperate or sit longer than 10 minutes. 


And when you do engage in actual, regular play for a few minutes, you end up feeling like it's not enough, or you should be "teaching" more.
All you want is to help your child grow and reach their full potential. It's the thing you care about the most, even when it gets pushed to the bottom of the to-do-list.
Which is why you need something ready-made and easy to implement, so you can focus on having fun and bonding, while someone else (a teacher and fellow juggling mom) worries about making sure the activities are educational.
Introducing:
Learning Through Play: 10 Minutes a Day
A year of done for you, 10-minute play activities for parents of 3 to 5-year-olds who want to boost their child's development without adding more items to their to-do-list..
What's Included?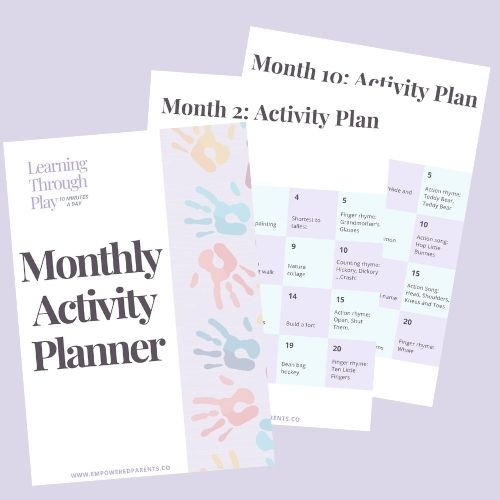 A printable set of 12 monthly planners with an overview of the 20 activities for the month.
(Total 240 activities)
The activities include:
Simple crafts and fine motor activities
Listening and memory games
Pre-reading and writing activities
Music and movement
Story and language activities
Weekly action rhymes, counting songs or finger plays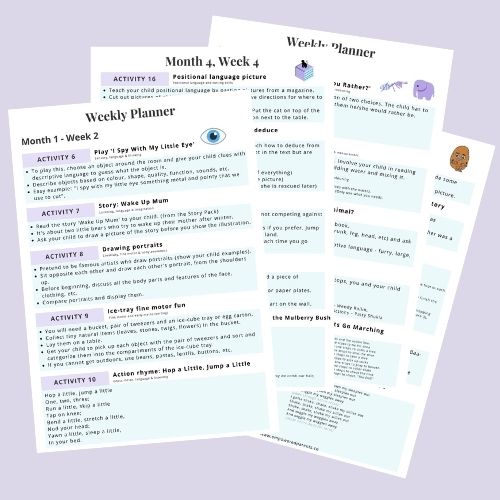 A set of 48 weekly activity sheets (to print or read off a device)
Includes:
Simple instructions for how to carry out the 5 activities for the week.
Basic supplies (if any) and how to substitute with items you have at home.
Variations for making the activity easier or more challenging, to match your child's level.
A note of the developmental skills the activity builds.
Plus You'll Receive These 2 Bonuses: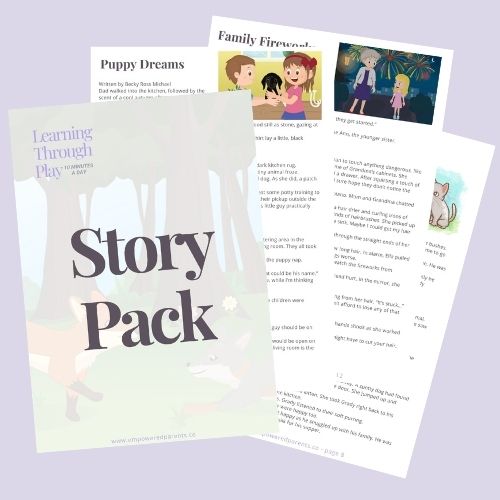 Bonus #1: Story Pack
(Value $12)
Eight original short stories to read to your children, and to use as part of a language & story activity.
Bonus #2: Mini Video Course on Play
(Value $15)
Six pretty important types of play and why letting your preschooler play independently (and taking some time for yourself), will put them at an advantage intellectually.
Get your activity pack now and you'll see, in just a few days your child will start looking forward to your daily play session and might try to keep YOU concentrating for longer!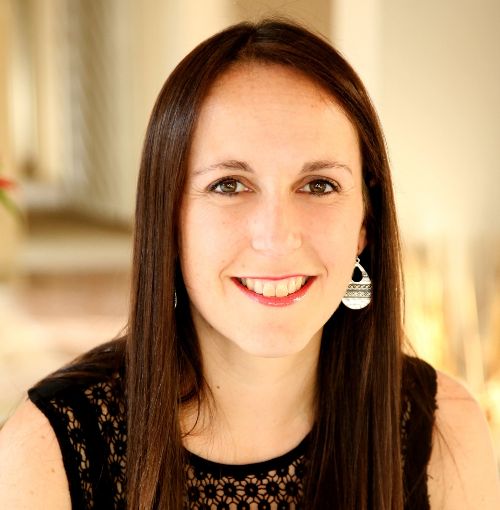 Hi, I'm Tanja McIlroy
I'm the founder of Empowered Parents.
I'm a former early childhood teacher with a passion for spreading the message of the power of play.
I create simple, play-based products to help busy parents give their preschoolers the best start to their education.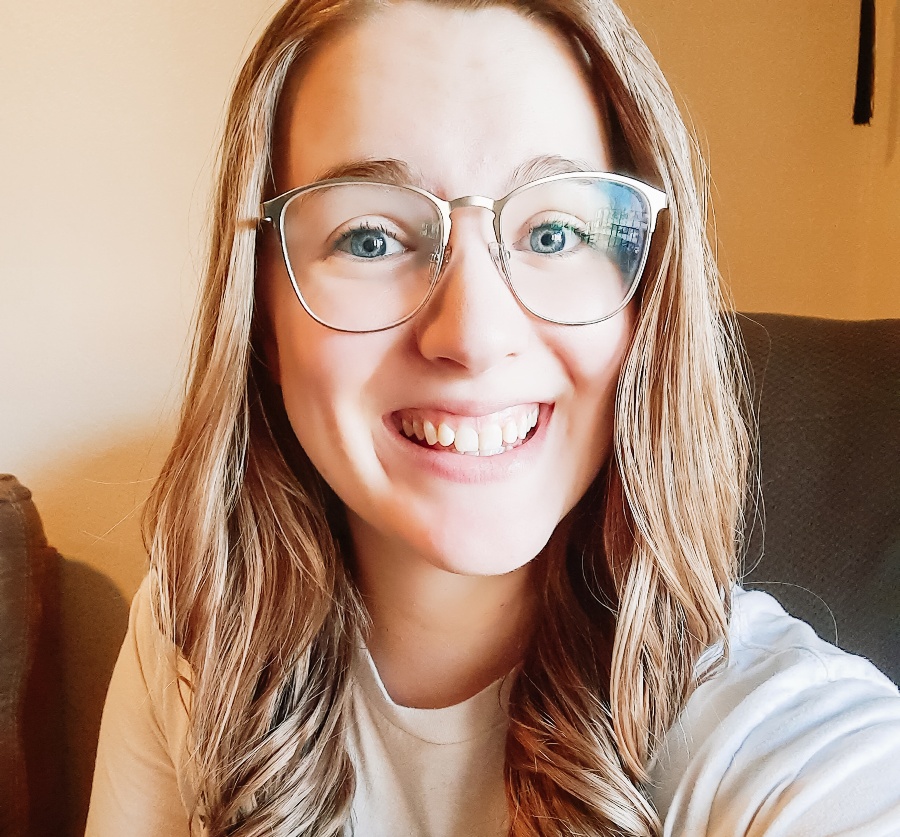 "Took the stress out of planning activities"
"My daughter has been asking me to play more and do fun activities, and it became so overwhelming. Having this calendar with activities already thought and planned out was incredible and exactly what I needed! Took the stress out of planning activities, and made playing with my child more enjoyable."
Kate Tekurio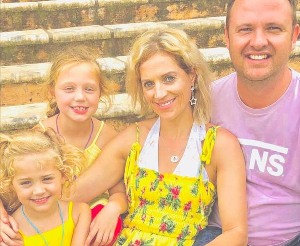 "hands-on, fun, beautifully created"
"As a mom, speech-therapists and remedial educator I am a great fan of Tanja's activities, emails and downloadable products . I highly recommend it to any mother, teacher and therapist. It is hands-on, fun, beautifully created and up to date with what works."
Leentjie du Preez
"Easy to follow"
"Well set out, easy to follow and provides different play for different developing. 
Thank you Tanya"
Ruth
"Great Ideas"
"Great ideas - simple to do with great learning potential. Thank you"
June
Questions Smart People Ask:
Are these activities suitable for 2-year-olds?
These activities are a little too advanced for most 2-year-olds but many of them can be adapted. The activity set can also be repeated when your child is older.
How do I get this product?
Make payment via credit card or PayPal and get instant access to your downloads and videos. This is not a physical product, but a digital, instant download.
What if I'm homeschooling?
These activities will make a great addition if your child is learning at home with you. They will also open up new ideas for you and inspire you to try more creative and stimulating activities such as these.
I'm a teacher/therapist? Are these activities suitable to do with groups of children?
Definitely. The children will love doing these together and will have heaps of fun. They will also probably ask to repeat the activities they enjoy. If you are teaching to themes, you can tweak some of them to work in your theme. The rhymes will also be fun to teach the kids. (The activities will take a lot longer than 10 minutes in a group, so set aside 30 to 45 minutes each.)
Is there a list of supplies I need for these activities?
The supply list is…whatever you have in your house. This pack is designed to make your life easier.
What if I don't have access to a computer?
These activities can be read off your phone or another device.
Are these activities lessons with worksheets?
No. These are age-appropriate play activities and games for preschoolers. There are no worksheets or formal-style activities.